everything is a process-part 1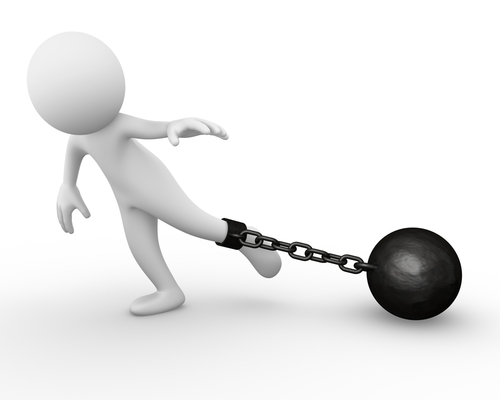 W. Edwards Deming extolled a philosophy of continual optimization.  It focused on delivering the highest quality products at the maximum yield, requiring minimal effort, generating the lowest waste possible.   In order to do that, he made a very important and critical distinction:  EVERYTHING that a business does, is a process, EVERYTHING.  It can be measured, it can be compared, it can be quantified, and it can be improved.  
---
World Class Manufacturing sets the never ending objective of achieving 100% Quality, 100% On-time at the lowest cost possible (ie zero waste). Technological change, dynamic market conditions, global competition and the commoditization of many manufacturing sectors, makes the need to pursue on-going Total Process Improvement and Cost Reduction an essential operating imperative for any company looking to survive and thrive in today's economy.
There are 6 types of processes that are currently standing in the way of a relentless push towards World Class. Since awareness is always the 1st step, I ask you to take a critical look at your operation to see if any of these six processes are lurking there behind the curtain.  Where most companies know their core strategic advantages and work to focus their resources on continuing to move the bar in these areas, these 6 insidious processes may be eroding your bottom line, stealing precious focus and masking your plants true potential. 
---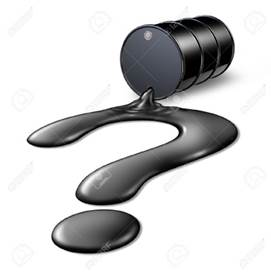 Process # 1:  The Unidentified Impact-ful Process (UIP)
"The most dangerous kind of waste is the waste we do not recognize." - Shigeo Shingo
EVERYTHING is a process in a manufacturing environment. Your objective is to achieve a specific and highly repeatable outcome.  Too often aspects of the operation are not identified as important or impact-ful because they can be several "processes" away from the direct operation itself.  The greatest companies turn every aspect of the operation into a repeatable, predictable, measurable process.  Its the hidden aspects of your operation that are not being handled like a process that are silently stealing focus, robbing time and introducing variability into your finely oiled machine.  It is critical to identify these aspects and turn them into a process that is measured, quantified and improved.  These can be the toughest processes to identify especially in a facility where there has not been a deliberate effort placed on introducing new perspectives and differing expertise.  You can't see, what you don't recognize.
---

Process # 2:  The Urban Legend Process (ULP) 
"Without data, you're just another person with an Opinion"          W Edward Deming
We've all heard the story about the Newlywed Engineer.  Sitting down to their 1st Christmas dinner, he asks his bride why she cut the ends off the Ham.  Money was a little tight, and it seemed such a waste to be throwing away all that meat.  She said she didn't know, it was how her mother taught her to prepare the Christmas ham and since it was always so delicious she followed the recipe (or process) to the letter.  Not wanting to make a fuss, our Lean hero decided to politely ask his mother-in-law at their family gathering later that week. She indicated that she didn't know either, that this was a family recipe handed down by "Gran" and that it was a tradition they had been following for now 3 generations.  Gran was quite old, but still sharp as a tack.  When he got her alone, he asked the question, why did she cut off the ends of the ham and how did that make it taste so good?   After some hesitation she revealed the secret... cutting off the ends of the ham had nothing to do with the taste, her 1st oven was so small, the only way to get the ham to fit, was to cut the ends off.  
In a world where data has become so easy to collect, interpret and adjust, its frightening how many plants are still using "lore", past experience or just plain incorrect assumptions to manage their processes.  Watch out for the "because that's the way we've always done it" explanation when you question current state. 
---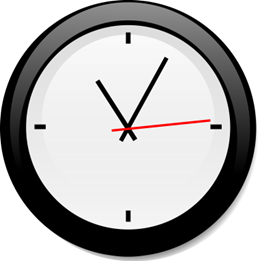 Process # 3:  The Containment Process (CP) 
Sometimes called Blanketing or Time Based Preventative Maintenance.  Using time as a preventative measure is wasteful and masks true opportunity for process improvement and sustainable innovation. 
By their very nature, PM schedules have to be aggressive if the goal is to contain potential process problems.  Blanketing processes with time based corrective actions leads to significant waste.  It masks improvement opportunities because you are not collecting the lead KPI data necessary to truly understand what's causing the need for the PM in the 1st place.  Even though PM's can dramatically reduce the number of events they were meant to prevent, these quality "spills" still occur, since the volatility of the KPI's driving the event can change significantly depending on other un-managed or monitored conditions.        
An excellent example of how time based PM schedules can create significant cost/waste, is your local oil change station.  Regardless of oil type, the car you drive, your driving habits, the time of year, environmental conditions etc, that little sticker in your window tells you that every 3000 miles you should get your oil changed....assuming you want to keep your engine running well.  Waste, Waste, Waste.  We've all seen the impact of on-line oil condition monitoring that exists in most new vehicles today.  Oil change intervals have been extended 3 to 5 times by moving away from time based systems and instead measuring the lead variables that impact oil performance.  When root cause is not understood, plants are forced to use time based preventative measures, a major barrier to reaching world class.  
---
In the next post we introduce 3 other process types that are blocking your road to World Class.  They include the Incomplete Process, the Broken Process as well as the Ancient Process.  World Class is a moving target, always changing based on external factors.  The sooner we can identify the various aspects of our business that are generating waste or hurting our quality/productivity, the sooner we can start leading the pack instead of trying to play catch-up.  
---