Our Fluid Tech Tayler is sampling and inspecting our RO Unit to ensure water quality performance is being maintained.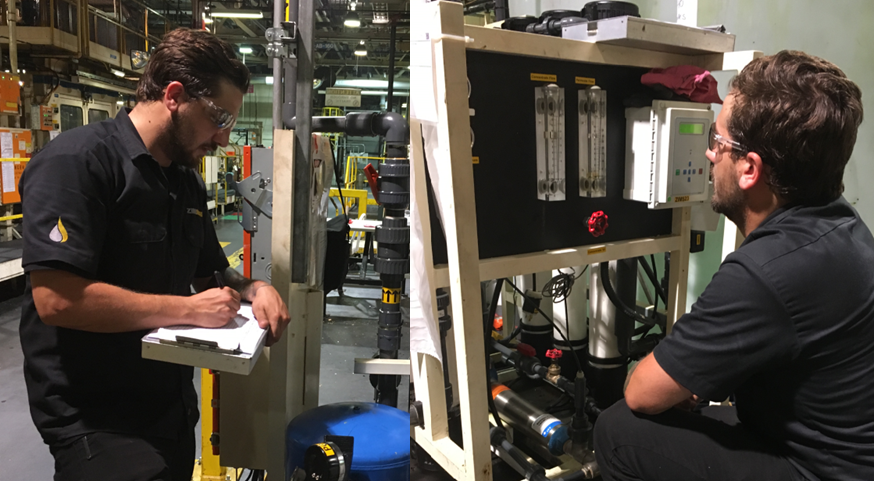 Are you spending top dollar on your industrial chemistry but unaware of the water quality it is blended with?  The water likely makes up >90% of the solution in your systems.   Does your facility have hard water which negatively impacts your manufacturing processes' chemical performance leading to rust, high chemical consumption and excessive PMs?  Do you know how your water quality is impacting the performance of you coolants and wash chemistries?
---
As part of our technical service solutions, Zimmark provided our client with an RO system and ongoing service to ensure performance sustainability.  By monitoring the KPI's that impact performance and making timely corrective actions, our Technician's keep the process running to ensure maximum process benefit.  
In addition to monitoring the quality of the RO Water, our Technician also inspects the various operating parameters of the system to ensure optimum operating efficiency. All data is available  on our online system Z-TPM.com, allowing our engineers to remotely monitor the system performance, alerting our Technician and the client if an action is required. Result: Our client has reported improvements to their manufacturing process and they have the peace of mind that their solutions and processes are monitored and managed, allowing them to focus their resources elsewhere.