Lock Out - Tag Out, reviewing LOTO training with Tim in Greeneville TN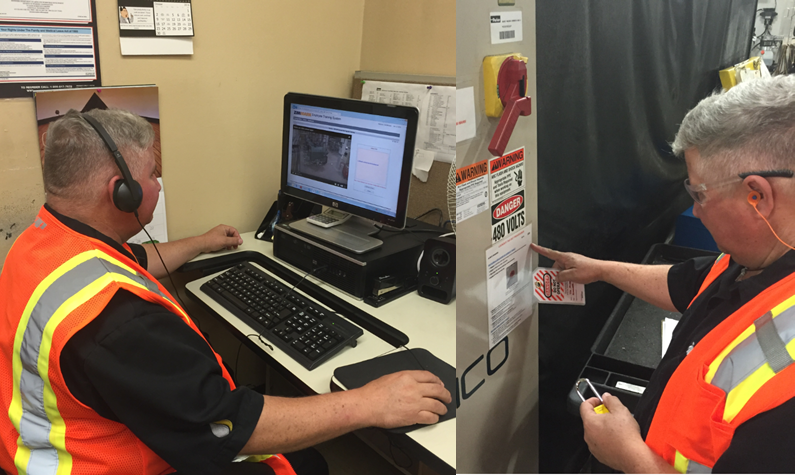 Safety is Zimmark's #1 priority. As contracted guests in our client's facilities, all Zimmark employees must be both trained and certified in customer, Zimmark and OSHA requirements. 
---
Last week I had the pleasure of working with one of Zimmark's Site Supervisors, Tim in Greeneville TN. Tim is responsible for managing two Zimmark Technicians which perform various duties such as fluid condition testing and monitoring , and machine clean outs to ensure our customer's fluids remain in the ideal condition. Our focus that day was to review Zimmark's LOTO training and validation procedures.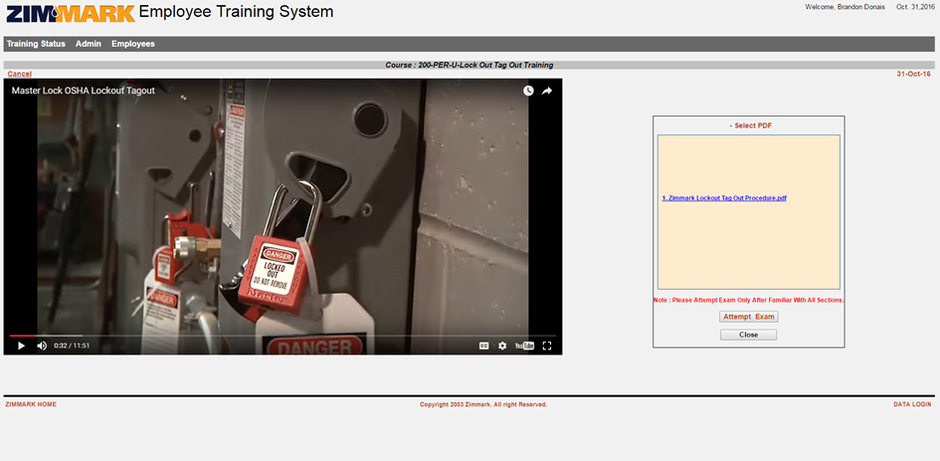 As with all Zimmark procedural training, Tim logs into his Zimmark Online Training account, there he views a brief video regarding LOTO safety, reads the Zimmark procedure and then completes an exam which asks specific questions regarding Zimmark's LOTO requirements. If Tim does not pass the exam the system locks out his course for 24 hours, afterwards Tim must take the exam again until he has passes, which this day he passed with flying colors.

Afterwards, Tim and I spend some time on the shop floor reviewing different types of equipment that require Zimmark Technicians to perform clean outs on and their LOTO requirements. This allowed Tim to ask further questions regarding LOTO and allowed us to validate that Tim understands and is comfortable performing and Supervising others in LOTO.