---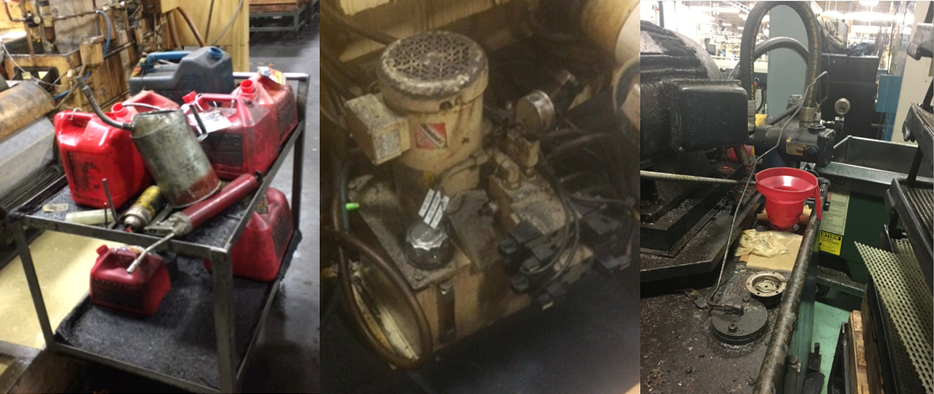 ---
We heard a great line the other day. "It took us 30 years to get here; if we can lay out a plan to get us where we want in just 6 months, I'm all for it!" This statement came from one of our clients, an Engineering Manager who was talking about the state of his facility's oiling and lubrication program. 
Recently new to the facility, they were troubleshooting a pump and repeated servo valve failures which lead to significant unplanned downtime and costly repairs. During their team's investigation, the cause was ultimately traced back to contaminated hydraulic oil. 
He knew it would have been easy to just change the oil and move on to the many other problems of the day. 
He also knew it would be easy to buy extra filtration equipment on top of the current filtration infrastructure and hope it would prevent the problem from re-occurring.
But he also knew that neither of these solutions would eliminate reoccurring events elsewhere in the facility.
Digging deeper and asking "why" again and again, he found that the problem was much bigger than one sump and one event. The problem was systemic. The root cause was the facility's daily approach to overall equipment hygiene, oiling and lubrication. He knew regardless how much money he spent changing out the oil or purchasing additional filtration equipment, he would never solve the real problem… the culture. He needed new and sustainable habits around cleanliness, greasing and lubrication; he needed awareness, education, and accountability, not just an oil change.
So the question was where to start?!?
With over 130 machines, a number far too large for plant maintenance to tackle as their resources were tied up chasing day to day repairs, supporting product launches and implementing continuous improvement projects (ideally). He needed a way to prioritize and focus. He needed a clear definition of the problem in order to move to the next step.  
Defining the problem (ie. current state) became our job…..
Stayed tuned for chapter # 2 where we outline the audit findings and how those findings develop the plan to change the culture not the oil.