---
Only one way to find out. 
Sometimes what seems like useless data, data that's not worth collecting, not worth analyzing and not worth reviewing can in fact lead to Insights that can have a significant impact on a manufacturing facility.
They can become an important lead metric.  
Watch this video for what happened.
---
It's about a facility that needed to address an urgent issue but didn't think that collecting related data was worth the time or effort. 
Knowing what data to collect can be a challenge, because unless you collect timely and reliable data and then take the time to interpret and look for relationships to performance results, its useless.
---
Data only becomes valuable if it can be turned into information that changes behavior that leads to a desired result. Data for Data's sake is useless.
But we know that data driven execution is the only way to optimize any process. And process optimization is the name of the game in manufacturing today.
Every manufacturing plant has hundreds of unidentified lead metrics, hundreds of un-managed variables that are slowing the progress to World Class.
What lead metrics are you focused on 2019? Are there lead metrics you are not even aware of yet?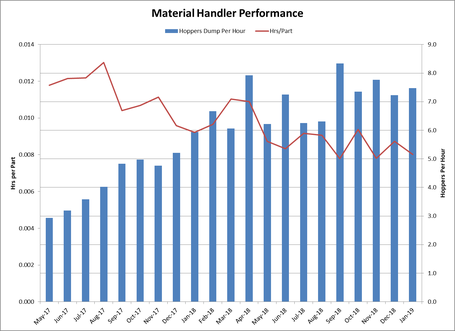 ---
Identifying Lead Metrics and then managing their variability to minimize costs/impact on the manufacturing process is essential if process optimization is the Goal. 
Zimmark's World Class Process Variability Assessment is designed to determine if process variability is hurting plant OEE or plant profitability. 
Its focused on determining if the metrics that are not currently part of your control plan, are in fact standing in the way of meeting your goals. 
Are those un-managed variables, the lead metrics that are standing in the way of sustainable process improvement?
For more information go here.  
---