---
Stuck in a reactive state and relying on Tribal knowledge to manage and maintain their metal working fluids, the plant was fighting rust, air quality, part cleanliness, and dermatitis issues. 
Something had to change.
The easy answer was a PM program, change the fluids out before they start causing a problem. 
Easy…right?
---
Easy to say, tougher to do, and crazy expensive. 
There's a better way. 
A way that lets you identify the KPI's that impact fluid performance and fluid cost. 
A way to sustainably drive productivity up and cost per part down. 
Join us at this years Virtual IMTS meeting where we will be presenting the Topic :
"Are unmanaged Fluid KPI's impacting your cost per part and hurting plant OEE" 
Our goal is to present a sustainable strategy to identify and then manage and maintain the lead metrics that lead to higher OEE at a lower cost per part. 
Hope to see you there!
---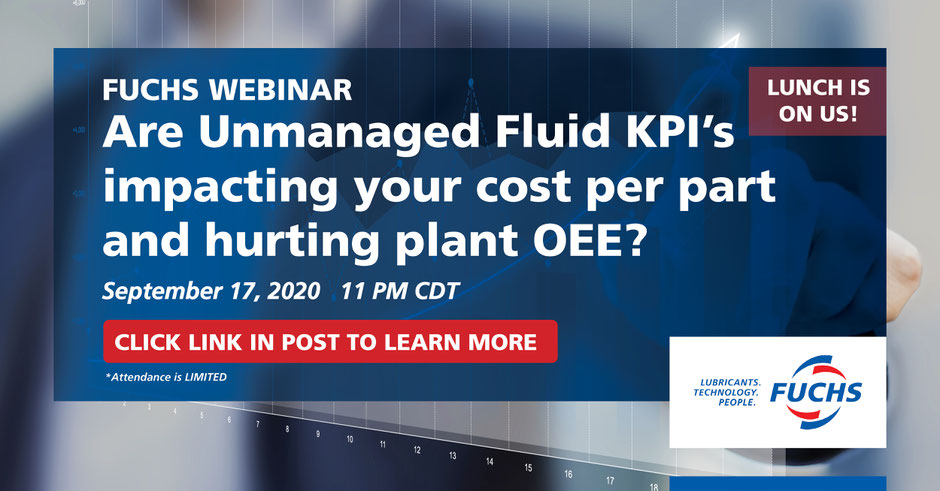 ---